Nandi Dhwaja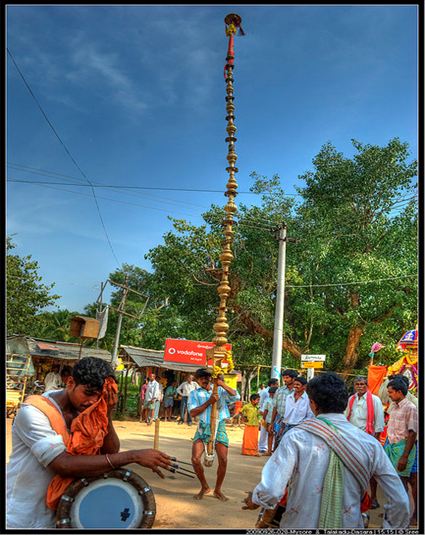 Nandi Dhwaja is a folk dance form of Karnataka prevalent in most parts of the state except Kodagu.
This dance is dedicated to Lord Shiva.
The dance form depends upon the skill and experience of the dancers as it is carried out using an attractively decorated bamboo pole called the 'Nandi pole', which will be of 20 to 25 feet long and 4 inch wide in circumference. It is balanced by the dancers at an angle of 90 degree, accompanying the tunes of the musical instruments. The dancers wear a pouch called the Navara, in which the bamboo pole is balanced. During the performance the dancer accomplishes rhythmic movements and intricate acrobatics to the emotional tunes of the musical accompaniments like drums.
0 Comments