Vijayanagara architecture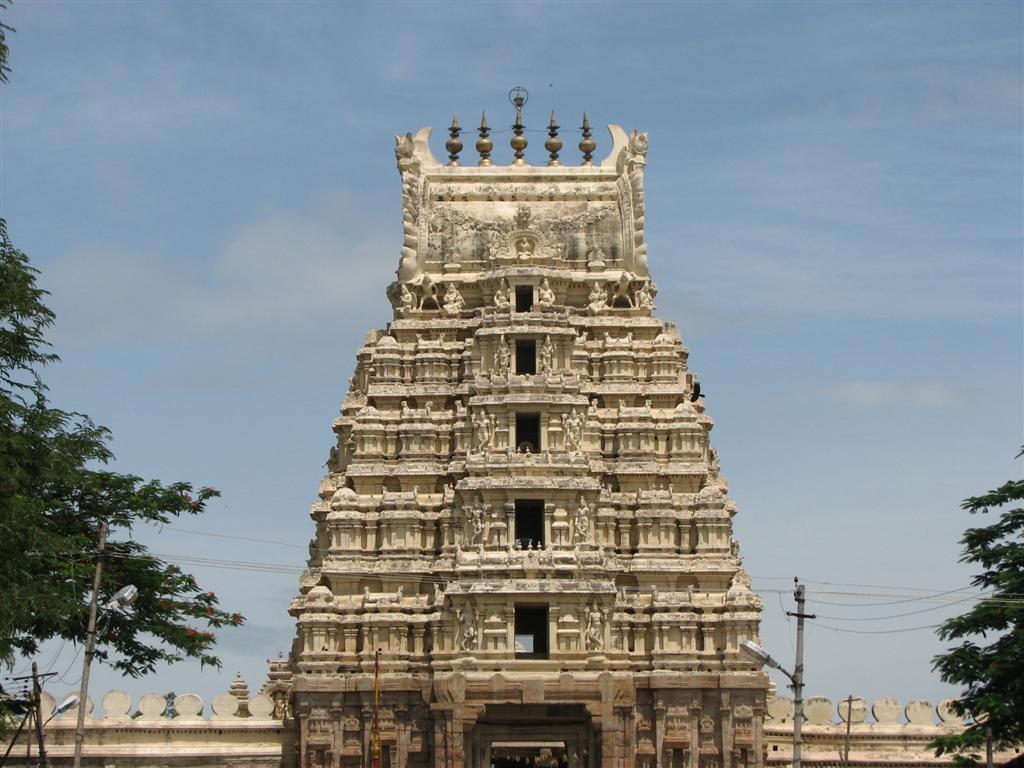 Ranganathaswamy Temple, a temple in Bengaluru, dating back to the 16th century AD, is a temple is built in the Vijayanagara style of architecture. Its located on Avenue Road, Chickpet.

The Vijayanagara architecture combined a lot of style of the empires before them like Hoysala, Chalukya, Pandya, Cholas etc though it brought back the simplistic art form back.

Granite was the main building material during the Vijayanagara Empire. Their temples were usually surrounded by a strong enclosure with tall engraved Gopuram (gates) on all the four sides and the sanctum (main shrine) in the middle, a large elevated hall with porches would normally stand in between the Gopuram and the sanctum. The granite pillars supporting the roof of the hall have engravings of charging horses or hippogryphs (Yali). The bottom platform on which the hall is elevated has engravings of Gods and Goddesses.

1 Comment